Our
Patient Care
At Richmond Aesthetic Surgery, we strive to give you a truly first-class experience from the moment you walk through our doors. The founder of our practice, Neil J. Zemmel, MD is a board-certified plastic surgeon who is committed to the goal of providing each and every patient with safe, effective procedures and results that achieve a natural, proportional, and balanced appearance.
Our team is dedicated to providing you with the most positive breast reduction experience possible. During your consultation, Dr. Zemmel will listen to why you are seeking a breast reduction and what you hope to achieve from surgery. Based on these details as well as your physical needs, your surgeon will create a customized treatment plan that can provide results that best align with your desired outcome.
Throughout your breast reduction journey, you will be in close contact with our staff. Our surgeon strives to keep you informed and feeling comfortable, which is why they will encourage you to reach out with any questions. By having this open communication, our team has found patients to feel more at-ease and better able to focus on their exciting transformation. To learn more about Plastic Surgery in Richmond please visit our main site www.richmondplasticsurgery.com
Neil J. Zemmel, MD, FACS
Megan J. Goff, PA-C
Board Certified*
A
Life-Altering

Procedure
I had a breast reduction with a free nipple graft with Dr. Zemmel. I came in for my consultation and he made me feel very comfortable. He explained the whole procedure to me and he told me what they would look like after the surgery. He was spot on perfect, they look exactly the way he explained....I couldn't be any happier. The only thing is I wish I did it sooner."

*Individual results may vary.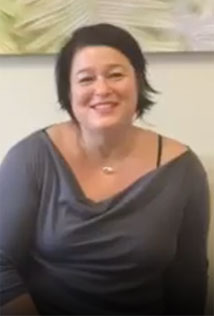 There are many reasons why women seek breast reduction. One of the most common is pain in the neck, back, and shoulders. Enlarged breasts can also cause discomfort when rashes develop beneath the breast folds. These concerns and more are why many women choose to undergo breast reduction at Richmond Aesthetic Surgery. Whether it is for cosmetic and/or medical reasons, our team understands that surgery is a very personal decision, which is why we are committed to providing high quality, compassionate care. We are proud to offer such a life-altering procedure that enhances daily function by relieving the burden of overly large breasts.
Top

5 Reasons for Breast Reduction
Chronic neck, back, and/or shoulder pain
Unable to find properly-fitting bras and clothing
Rash or discoloration beneath the breasts
Discomfort during exercise
Desire for smaller, lifted breasts
Many women report immediate improvement in their chronic pain symptoms right after surgery. Despite recovering from the surgery itself, many women report immediate significant improvement in neck, back, and shoulder pain.
Some patients report to Dr. Zemmel that they can even breathe better after surgery. Our surgeon has many patients who have subsequently lost a significant amount of weight after the procedure. These women say that reducing the size of the breasts has unburdened their whole upper bodies and has allowed them to significantly increase their physical activity level. This side is one of the most important beneficial side effects of breast reduction surgery. Not only does it improve or cure upper body chronic pain, but improves the overall health of our patients.
Am I a Candidate for Breast Reduction?
View Our Gallery
Read Our Online Reviews