About Us
At Richmond Aesthetic Surgery, our mission is to help you feel confident and beautiful through state-of-the-art cosmetic and reconstructive procedures. Our team is composed of highly experienced professionals, including our board-certified plastic surgeon Dr. Neil J. Zemmel, as well as our board-certified surgical physician assistant, Megan J. Goff. Each team member is dedicated to your safety, comfort, and overall wellbeing.
We are with you every step of the way to ensure your enhancement — no matter how subtle or significant—is a positive experience.
Our surgeon operates out of fully accredited facilities using the latest technology, which demonstrates their commitment to upholding the highest standards of safety and care. As you go through your breast reduction journey, we will educate you on what to expect at each stage so you remain informed and feel completely comfortable with your treatment plan.
When you come to Richmond Aesthetic Surgery, you can rest assured you are in good hands. Dr. Zemmel has been individually recognized for his high quality of surgical care that he provides each and every patient. As a result of his advanced expertise in plastic surgery, the daytime television show "The Doctors" featured Dr. Zemmel and Megan in a segment about their patient, Austin, who received body contouring after his major weight loss. Their efforts with Austin were also featured on NBC12 Richmond, where they further detailed his extensive body lift surgery and life-changing results.
Read more about our experienced professionals below, and please feel free to reach out to us if you have any questions.
Neil J. Zemmel, MD, FACS
Dr. Zemmel is a board-certified plastic surgeon and the Medical Director of Richmond Aesthetic Surgery. He completed his undergraduate education at the College of William and Mary in Williamsburg, Virginia and then attended medical school at the University of Virginia School of Medicine. His general and plastic surgery residency training was completed at the Virginia Commonwealth University Medical Center. During his last year at VCU, he acted as Chief Resident of Plastic Surgery and scored in the 92nd percentile on the Plastic Surgery In-Service Exam.
After completing his training and then working for three years in private practice in Miami Beach, Florida, Dr. Zemmel founded Richmond Aesthetic Surgery in 2007. In addition to providing the high quality care his patients have come to expect, Dr. Zemmel conducts research and has published numerous scientific papers on a wide range of surgical topics. He is proficient in performing plastic surgery of the face, breast, and body, and he has received numerous honors for his excellence in the field. This includes being recognized as a "Top Doctor" by Richmond Magazine and "Best of Richmond – Readers' Choice" in Style Weekly. Dr. Zemmel has also been named a "Compassionate Doctor" by Vitals, a distinction voted on by patients and only awarded to 3% of active physicians. In addition, he has been selected as a "Top Ten Doctor" and received the Patients' Choice Award by Vitals.
In 2016, Dr. Zemmel was selected by Allergan as one of five plastic surgeons for a special preceptorship under Dr. Charles Randquist. During this training that took place in Stockholm, Sweden, Dr. Zemmel learned about the advanced cosmetic breast surgery techniques for which Dr. Randquist has become world-renowned. Dr. Zemmel's hands-on experience helped him further hone his skill in achieving aesthetic breast surgery outcomes. Dr. Zemmel has become especially well-known in Richmond and the Mid-Atlantic area for his expertise in performing breast augmentation surgery as well as complex breast revisions and reconstructions.
Dr. Zemmel and his staff were excellent. They made me feel relaxed during a very difficult time in my life. It was reassuring to have a physician that knew exactly what I needed before I could ask. When I first met Dr. Zemmel in April of 2013, he said 'do not worry, I am going to take great care of you'. He never fell short! He exceeded my expectations from our very first interaction. I will never hesitate to refer patients to Dr. Zemmel and his staff. He is everything a physician should be (and much more).

Leonora Johnson

December 13, 2013

12345
Considered by many to be one of the best plastic surgeons in the area, Dr. Zemmel is frequently consulted by the media to share his insight on the latest technical advances. He has had the opportunity to report on VASER® liposuction on a news segment for NBC 6, as well as a news story on SmartLipo® for Fox 29. Dr. Zemmel was also quoted in a New York Times article for his professional opinion on the advanced online tool known as Zwivel™. In addition to providing interviews for media outlets, Dr. Zemmel has had the privilege of highlighting specific patient cases, including a woman's breast revision to replace an implant that ruptured after being the victim of a life-threatening domestic violence attack.
To stay active in the medical community, Dr. Zemmel is associated with several surgical associations. He is a Diplomate of the American Board of Plastic Surgery, a Fellow of the American College of Surgeons, as well as a member of the American Society for Aesthetic Plastic Surgery, the American Society of Plastic Surgery, and the Medical Society of Virginia.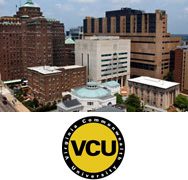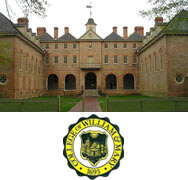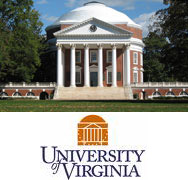 Megan J. Goff, PA-C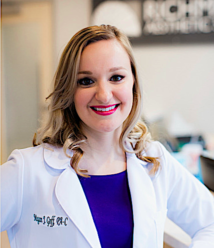 Megan Goff is a board-certified surgical physician assistant at Richmond Aesthetic Surgery. She is known for her compassionate, down-to-earth character, helping patients feel completely at ease throughout their time at our practice. Megan earned her Bachelor of Science degree from James Madison University and then continued to Shenandoah University to complete her master's degree in one of the country's most prestigious physician assistant programs.
Megan aids Dr. Zemmel in the consultation, throughout the procedure, and during follow-up care. She is proud to help our patients throughout their time at our practice and does her best to help them feel as comfortable as possible. In addition to breast reduction patients, Megan has a special interest in helping those suffering from breast cancer. She is an educator for the Susan G. Komen organization and is always working to raise awareness on breast health.
Megan strives to help her patients feel at ease by practicing compassion and providing the highest level of care. As a result of her quality care in 2016 Megan was recognized by both the Virginia Academy of Physician Assistants for her partnership with Dr. Zemmel and by Our Health Richmond for Best Bedside Manner of Physician Assistants.
Outside of work, Megan lives with her husband Matt in Midlothian, and they enjoy activities such as boating and traveling abroad.
Schedule Your Consultation
Are you ready to schedule your consultation with Dr. Zemmel? If so, please don't hesitate to contact us! We look forward to helping you as you start on your plastic surgery journey.