How Old Do You Have to Be for Breast Reduction Surgery?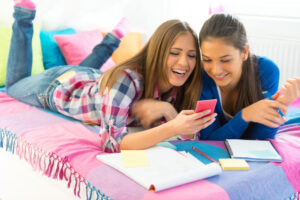 Overly large breasts can cause back and neck pain, as well as emotional stress for many women. For some of these women, breast reduction can provide much-needed relief. However, adolescent women deal with these concerns, as well — it may even affect their ability to participate in sports teams or other physical activities they enjoy with friends. As a teen struggling with this (or a concerned parent), you may wonder if there is a minimum age requirement that must be met before these issues can be addressed. Whenever possible, Dr. Neil Zemmel recommends waiting until at least 18 years of age to consider breast reduction surgery, but some young women may require surgical intervention sooner. Depending on a variety of factors, certain individuals may qualify as breast reduction candidates when they are as young as 15, although some insurance providers require patients to be at least 16 years old to receive coverage. However, there are no official age restrictions currently set in place for breast reduction. Dr. Zemmel assesses all inquiries for this procedure on a case-by-case basis, and can help teens and their parents determine when it is safe and appropriate to consider surgery.
If you think breast reduction may be right for you or your daughter, please contact us today to schedule a consultation with Dr. Zemmel. He will be happy to answer any questions you may have, and can help you discover if and when this procedure should be considered.