When Do Breasts Stop Growing?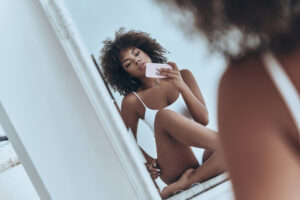 A girl's breasts start to develop as puberty begins, usually between the ages of 8 and 14. The breasts gradually form mammary glands and fatty tissue during this time—a process that can continue to occur until the age of 18. At this point the breasts have typically reached their final size, which is ultimately determined by a woman's genetics and weight. However, once puberty has been completed, breast tissue may undergo further changes due to hormones, such as from pregnancy and menopause.
Breast appearance can often make teenagers feel self-conscious, whether they think their chest is too big, too small, or uneven. When this continues into adulthood, many women seek out surgical procedures to address their cosmetic concerns and ultimately achieve a more proportionate look. Breast augmentation is a highly popular procedure for helping patients increase the size of their breasts. For those with large breasts that cause pain and/or embarrassment, these women are often good candidates for breast reduction surgery.
A breast reduction can be highly effective in removing excess fibrous tissue in the breasts, as well as reducing the amount of fatty tissue present. If you are unhappy with having overly large breasts, we encourage you to schedule a consultation with our plastic surgeon to learn if reduction surgery is right for you.